More Recipes

Blood Related

Kidney Deficiency

Liver Qi Stagnation

Spleen Deficiency

Also See

Nutritional
Food Groups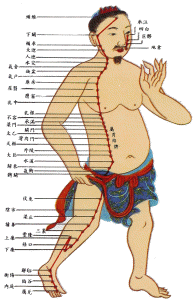 Mid-East Pilaf

3 c Hot cooked rice
1 tb Vegetable oil
1 md Onion; chopped
1 c Chopped dried apricots
1 tb Brown sugar
2/3 c Cashew bits or halves
1/3 c Raisins
1/4 ts Salt
1/4 ts Ground cinnamon
1/4 ts Cracked black pepper
1/8 ts Cardamom
1/8 ts Ground cloves
1/3 c Apple juice
Heat oil in large skillet over medium-high heat.

Sauté onion with brown sugar 3 to 5 minutes or until onion is golden brown.

Add cashews and raisins; sauté 2 to 3 minutes until nuts begin to brown and raisins plump.

Add rice, apricots, salt, cinnamon, pepper, cardamom and cloves.

Stir in apple juice. Heat thoroughly and serve.
6 servings